Sorry for the lack of updates lately. No excuses just been lazy. Been meaning to this for awhile, but I'm going to post my favorite S/S looks. Menswear S/S collections are always weaker, but there were quite a few highlights for me. I'm just going to go through a few of my favorites.

Julius
Sometimes less is more. This look is fucking killer. From top to bottom this fits perfectly and sets a great mood. No unnecessary accessories, the pants are just the right length, and the boots compliment the jacket. Julius stays in it's lane, they know what they do well and stick to it.




Richard Chai
The whole nouveau-prep thing is overdone, and this isn't anything we havent seen before, but the styling is simply terrific. The fit of everything is spot on as well , slim but not obnoxiously so. Terrific spring/summer look.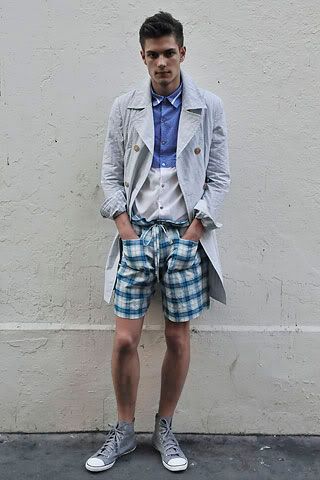 Henrik Vibskov
I think this shirt is so awesome. The whole look is terrific and creatively put together. Someone buy me that shirt. PLEASE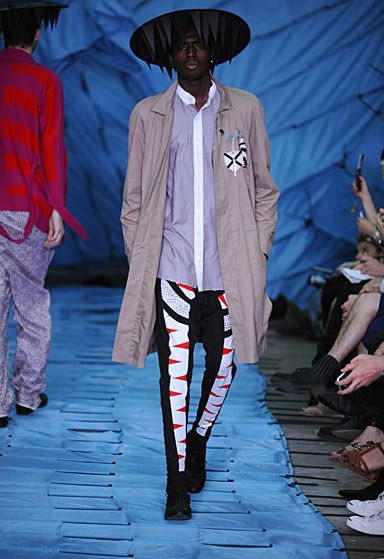 Junya Wantanabe
The perfect mad men style.




Number (n)ine
Dont know why but i fucking love this. This is Clockwork orange meets the victorian ages on acid.